Covid: UK live music scene on 'red alert' amid pandemic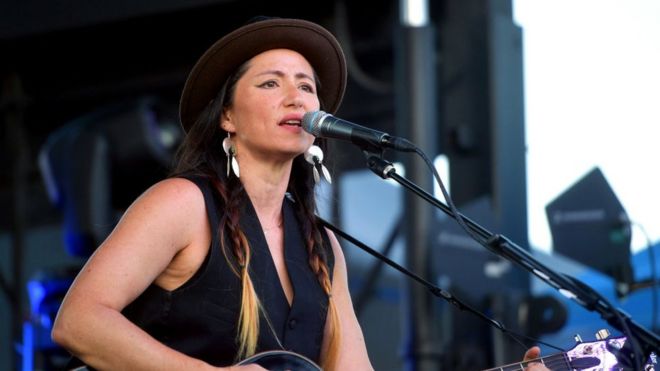 The UK risks losing its status as a leader of live music, KT Tunstall has warned, with hundreds of venues at
risk of closure due to the pandemic.
The Brit Award winner has spoken in support of a campaign to save the grassroots music sector,
which industry bosses say is at risk of collapse.
The Music Venues Trust says the 10pm curfew means venues are operating at an eighth of their previous
income.
The government is set to make a funding announcement on Monday.
The trust launched its Save our Venues campaign in April, after a survey revealed 554 of its 670 member
venues were under threat of "imminent closure". It has raised more than £3m since April.
Tunstall played her first show in the back room of The Vic Café in St Andrews, Scotland, when she was
16 and spent 10 years on the grassroots circuit before signing her first record deal in the early 2000s.
"If we don't have this eco-system of smaller venues, we don't have big acts any more," she said.
"We lose our place on the global stage as a country that has always been at the cutting edge of new
music.
"If you are the sort of act that can step straight out into an arena, the chances are you were made by
Simon Cowell."
Among the fundraising drives, a guitar raffle by the Arctic Monkeys frontman Alex Turner raised more
than £120,000 for the Leadmill in Sheffield, where the band played its first gig.
Acts such as Elbow and the Pet Shop Boys are also set to play one-off, socially-distanced shows at
smaller venues around the UK. Tickets for the event called Passport: Back To Our Roots, are subject
to a prize draw.
If you don't want to miss out on this, come and follow here. :
pg