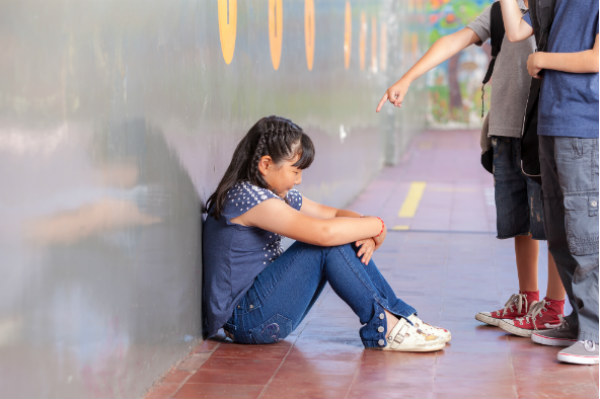 The word Bully has started to appear in more media lately. This is because society becomes alert to bullying or bullying that makes others hurt or feel bad. This behavior often occurs with children and is often bullied by friends at school or family like siblings. This can affect the overall health of children who are bully and may even make them hate going to school. Or having problems socializing as an adult in the end
How is the bully going?
Bully is an aggressive behavior in which a person or a group of people with a certain advantage continues repeatedly to the disadvantaged or weaker until the victim feels hurt, pain, or stress. In which doing so may be the use of force Phrases hurt the mind. Using social pressure Deprivation of rights or basic education Or any other negative practice
Bullying can be broken down into the following main categories:
Coercion or physical harm, such as pinch, push, hit, punch, kick, hijack or intimidate the victim. Damaged belongings Ordered to do something that you do not want to do Ordered to continue bullying others, etc.
Using words that hurt feelings, such as teasing, threatening, insulting, criticizing. Mimic Using words of sexual harassment, etc.
Social bullying, such as deprive or prohibit others from approaching the victim. They may use threats or spread negative rumors, etc.
Social bullying, or cyberbullying, is one of the growing trends in bullying after social media and online media have a significant influence on everyday life. It is simple bullying and often does not require anonymity. Which can harm the victim at any time through popular social media channels such as Facebook, Line, Twitter, Instagram, email, etc.
Workplace bullying Occurred during working age By using power or violence in the workplace This may result in the victim's performance deteriorating. Absent more often, don't want to work, and want to quit that job
Signs that your child may be bully
Here are some signs that a child or parent is a victim of bullying:
The child said that he often lost things.
There are signs of injury or bruises along the body. Without being able to clearly tell the cause
Have fewer friends or suddenly have fewer friends
Have unusual eating behaviors May eat more than before when returning from school Because of being bullied not to eat lunch
The child looks stressed or has headaches, dizziness, abdominal pain, no appetite, bed-wetting despite being able to handle it.
Psychological symptoms such as irritability, anxiety, depression, insomnia, frequent nightmares. Looks tired in the morning Less self-help Do not see the value of themselves, isolation, etc.
Avoid socializing, going late for school, don't want to go to school, miss school often, drop grades
Running away from home, hurting yourself, or thinking of suicide.
Signs that your child is bullying other children
Like children who are bullyed, others are at risk of having serious problems in the future, as they will eventually have fewer friends. Left only friends with the same personality And may lead to more violent or self-harming behaviors
Therefore, if observed, the child behaves as follows Be suspicious that your child may be involved in bullying others.
Engaging in violent fights or controversies
Have more and more aggressive behavior
Be friends with children who engage in violent behavior with others
Entering the parent room with frequent quarrels
Having more money or new things without explaining how or who gave it.
Often blame others despite their own mistakes Or made a mistake and did not admit it
Obsessed with competition To become famous or to be popular
Effects of Bully
Bullying is something that parents should never let go of.
joker gaming
Because whether their child is the one who is acting or is the one doing it, they all have serious consequences. The offending child is at risk of being involved in or committing a crime, violence, destruction of belongings, And substance abuse It may also cause educational failure or not graduate. Until affecting the quality of life in the future
Children who are victims of bully are at risk of depression. This can lead to school problems such as lack of wanting to go to school or frequent absenteeism, as well as feeling isolated and isolated from society. In addition, research has found that when a bully child grows up, it may be physically healthy. And financial status is worse than children who have never experienced such an incident. They also tend to have antisocial behavior and have children at an early age. Some children respond to stress and the feelings of dread with violence. Some people even kill themselves. And some are fascinated by the Bully that it affects them throughout their lives.
Moreover Whether the victim or the victim of bullying are prone to feelings of isolation, depression, anxiety, antisocial behavior and the risk of self-harming behavior. Have thoughts or attempts at suicide Even in women, this risk does not vary with the frequency of bullying. But men are more likely to commit suicide if they've been in repeated bullying situations, and the more often they have been to bullying or bullying. The greater the risk of suicide attempt