Newcastle pub the Crown Posada granted 'future protection' status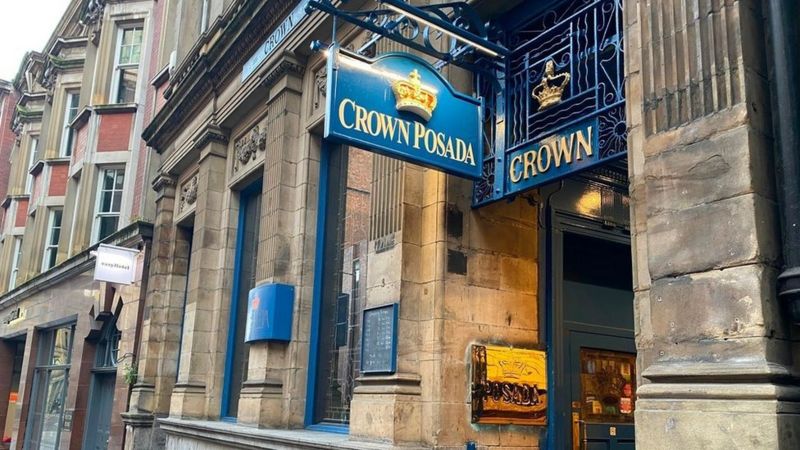 One of Newcastle's oldest pubs has been given special status which could ensure its long-term future.
The Crown Posada, which has been closed since the first lockdown in March, has been designated by the city council as an Asset
of Community Value.
The status allows local community groups the right to put forward a plan to take it over, if it is ever sold.
The firm which runs it has been told by the council about the application and has not responded with a comment.
The Quayside pub has not yet reopened since lockdown, with social distancing a struggle in the narrow, Grade-II listed building,
the Local Democracy Reporting Service said.
Although it recently teased an "exciting update" on social media about its reopening, plans were paused with the latest national
lockdown.
'Hidden murals'
The pub, which boasts two stained glass windows, was rebuilt in 1880 and legend has it was bought by a Spanish sea captain
for his Tyneside mistress.
Originally known as The Crown, the Spanish word 'posada', meaning inn or resting place, was later added.
Staff discovered four Spanish murals behind wallpaper in 2015, featuring scenes of a flamenco dancer and a civil war
re-enactment.
Paul Hillhouse, from the Campaign for Real Ale's Tyneside and Northumberland branch which put forward the bid, said it was
popular with members.
If you don't want to miss out on this, come and follow here :
ดาวน์โหลดslotxo