Covid in Scotland: When will we be vaccinated?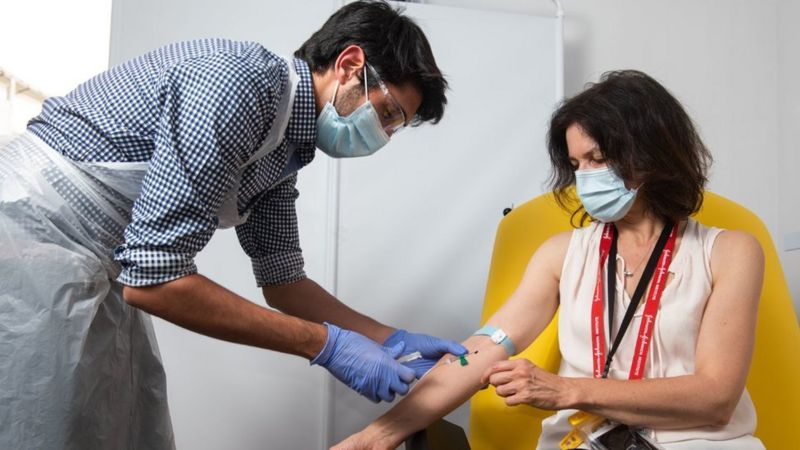 Finally, there are several Covid vaccines that look promising.
There are hurdles still to clear, but public health officials have begun sharing their plans for how the vaccine will be distributed
so life can start to return to normal.
BBC Scotland has been looking at the key things you need to know about the coronavirus vaccine.
When will people in Scotland start to be vaccinated?
The NHS will be ready to vaccinate people from the first week of December - if safety approval is given for a vaccine.
It is hoped up to one million people could be vaccinated by the end of January - if there are no delays.
All going well, everyone else over the age of 18 will be vaccinated throughout spring and summer 2021.
Who will be vaccinated first?
Everyone in Scotland over the age of 18 will be offered a vaccination. That's 4.4m people.
The UK's Joint Committee on Vaccination and Immunisation (JCVI) has drawn up advice on how people should be prioritised.
It has said that the priorities for the first wave of vaccine distribution, from December to February, are:
frontline health and social care staff
older residents in care homes
all those aged 80 and over
unpaid carers and personal assistants
those delivering the vaccination programme.
Those who meet the above criteria will be contacted in December and January by post or, if they work in health and social care,
by their employer.
Follow the latest news here. :
slotxo auto